The first official show for the Strange Little Birds tour. Butch Vig was missing due to illness and replaced by Matt Walker.
Sometimes
Empty
Stupid Girl
Special
Blood For Poppies
Bleed Like Me
My Lovers Box
Even Though Our Love Is Doomed
Control
#1 Crush
I Think I'm Paranoid
Battle In Me
Only Happy When It Rains
Why Do You Love Me
The Trick Is To Keep Breathing
Blackout
Push It
Vow
Automatic Systematic Habit
Encore
A Stroke Of Luck
Sex Is Not The Enemy
Cherry Lips
???? Reims, France. Be gentle with us tonight. You are officially the first stop on our world tour in support of Strange Little Birds.

— Garbage (@garbage) May 24, 2016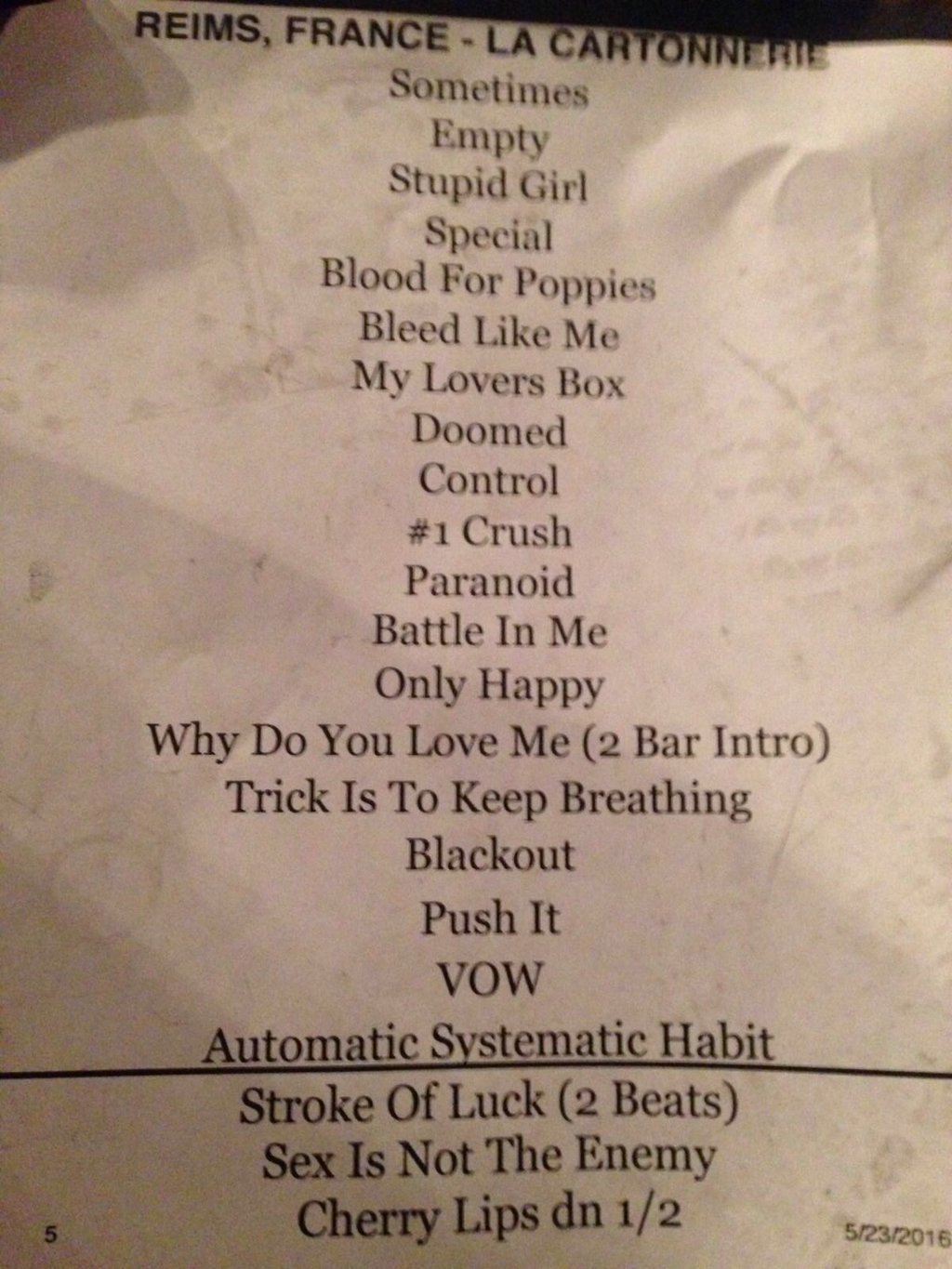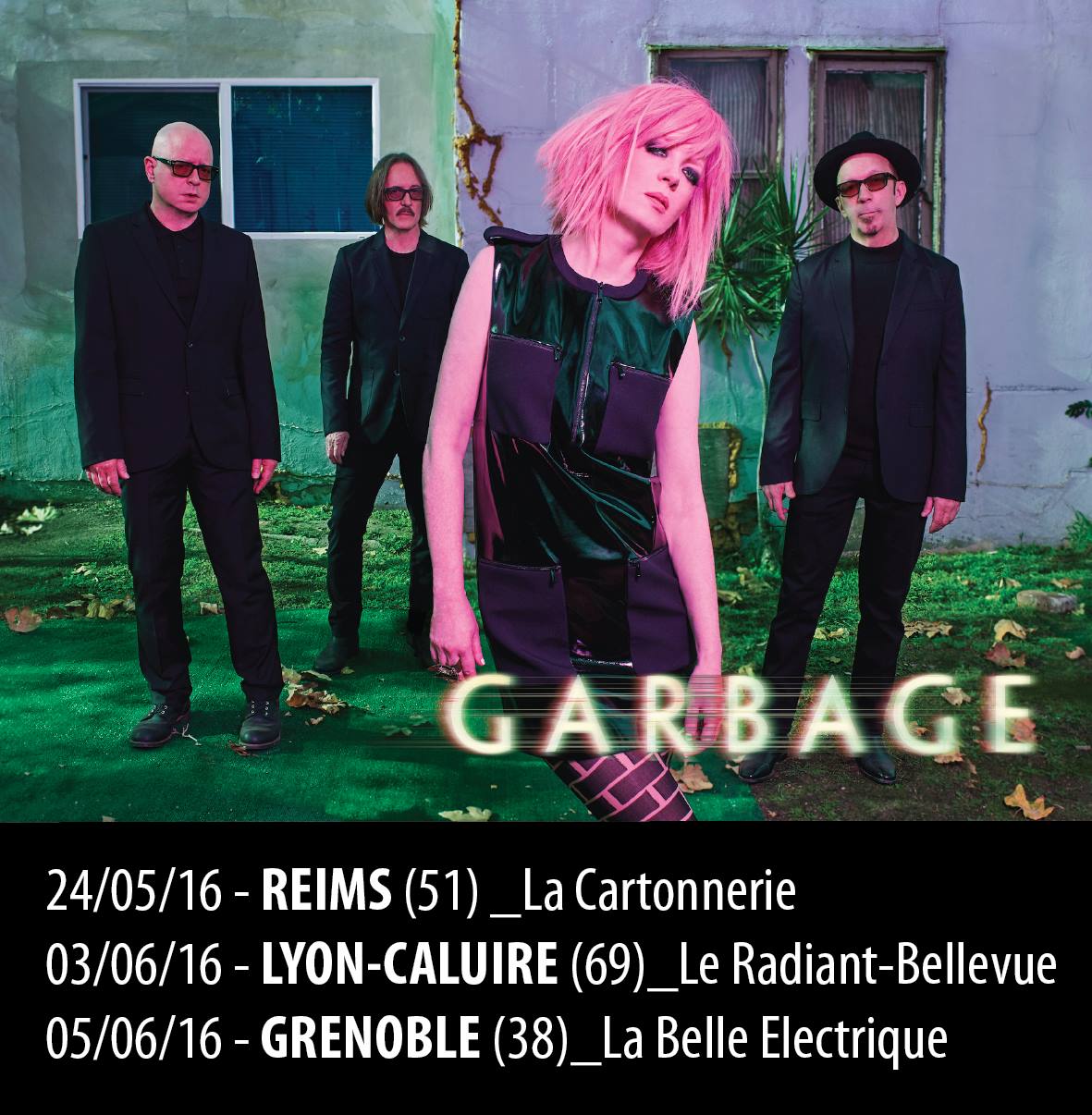 Line Up
The show featured the following artists.