Control
I Think I'm Paranoid
Shut Your Mouth
Why Do You Love Me
Hammering In My Head
Queer
Stupid Girl
Automatic Systematic Habit
#1 Crush
Supervixen
Special
Blood For Poppies
Cherry Lips (Go baby Go!)
Battle In Me
The Trick Is To Keep Breathing
Push It
Vow
You Look So Fine
Encore:
When I Grow Up
The World Is Not Enough
Only Happy When It Rains
Thanks A Million "performed" by Duke Erikson
This gig was going to be held at Hala Wisly but was switched.
The gents in Krakow, Poland surrounded by………..garbage posters. Unsettling but kind of fun at the same time.

Posted by Garbage on Tuesday, 14 July 2015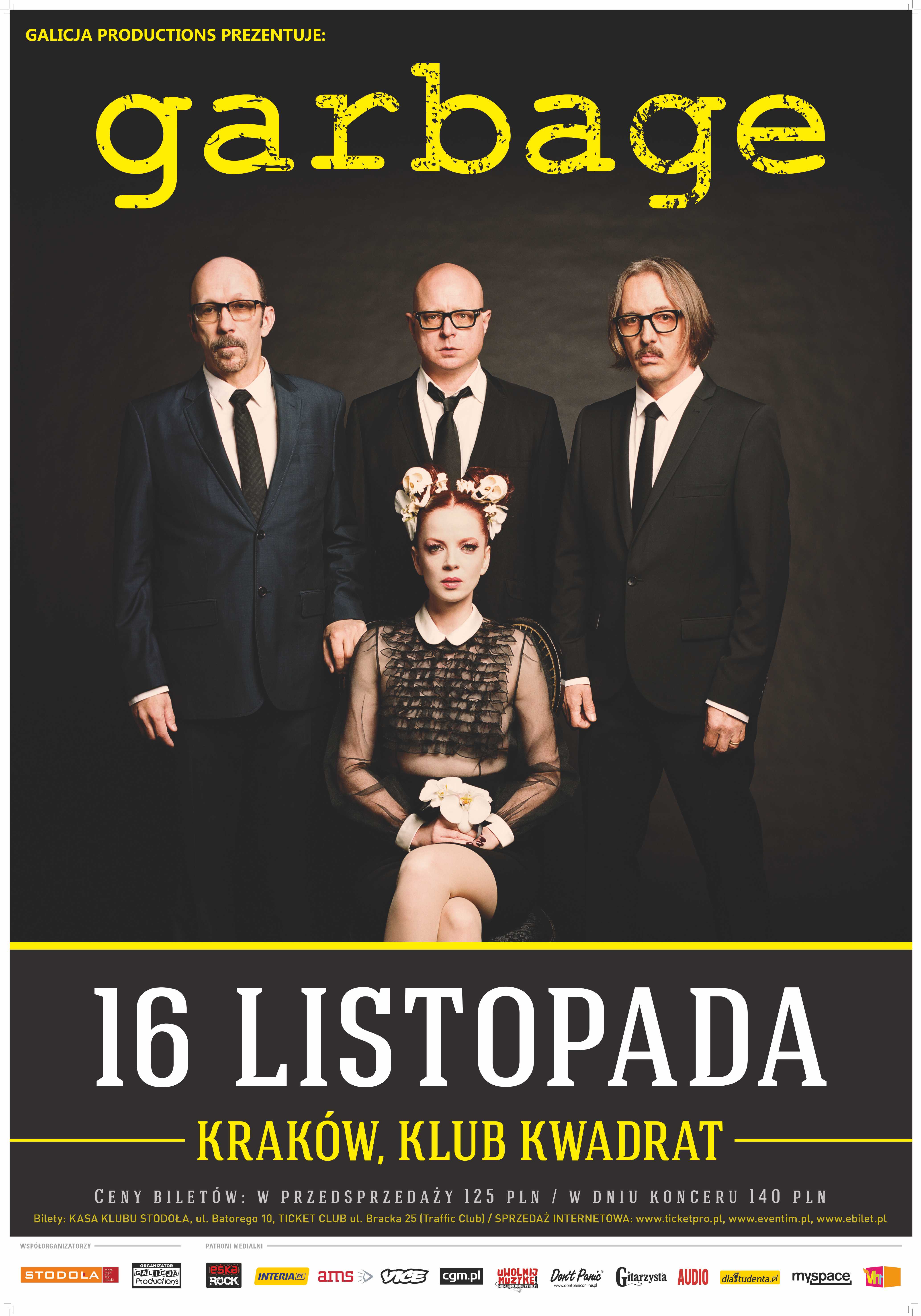 Line Up
The show featured the following artists.